Time and Attendance System
Meckano attendance system for Advanced management of working hours.
Meckano gives you the most powerful tools to deal with your most precious resource.
Selecting the tools to manage employees hours, must be exact.
Meckano attendance system has the way to cope easily with any enterprise platform
by provide you the most important data to promote your business.
Meckano based on cloud computing and allows employees easily sign in
By using only Internet access.
the advantage of system based cloud computing - you dont need to purchase or install software.
Meckano for Time Clocks and Time & Attendance Software.
making work easier than ever to collect, manage and process your employee time.
How it works in 3 steps:
1. Register by e-mail address.
2. upload workers and departments
3. Each employee receives a username and password and start to report the presence!
Why it is important?
Time clock allows you define complex rules and wage policy for the organization,
Viewing data online from anywhere at anytime.
The system sits on Meckano servers, so you dont have to worry about
installations and adjustments computational- the organization pays only for what he needed.
Primary entrance to meckano will be exposed by smart tools and advanced management hours:
Time clock

Task Management

View from Permissions

Reported only the presence of a particular place

attendance includes location

Employment contracts

Working online
And more ...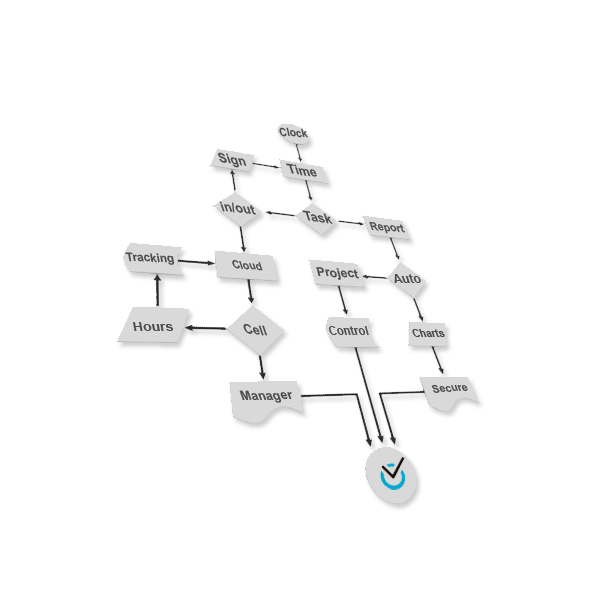 Grows with you
Meckano offers comprehensive solutions for managing attendance and match specific organization's needs.
Moreover, the time clock Meckano designed to grow with the business,
So no matter what changes will perform in the organizational structure
We will customize the system to the needs of the organization.
If you need time and attendance systems this is the place to start !
Our customers say:
"It's just easier and friendly, if I use it, every business should use it."
"More then attendance system, saving money every day!"